Purveyors of Fine Scottish Lifestyle Elements
Fashion - Food - Furnishings


~~~ OUR NEW FLAGSHIP SHOP IS OPEN AT~~~

5187 VT Rt 7A, Arlington, VT
Just 8 miles south of Manchester on Rt 7A


NO MORE PARKING PROBLEMS
NO TRAFFIC SNARLS
NO STAIRS

YES - EASY ACCESS FOR ALL
YES - ROOM TO BROWSE IN COMFORT
YES - EXPANDED OFFERINGS EVERYWHERE


Checkout our extensive and constantly expanding range of Traditional Scottish food, beautiful Scottish and Irish jewelry, Ladieswear, complete Highlandwear outfitting, quality home goods and great gift items.

~~~ MAKE US YOUR NEXT JOURNEY'S DESTINATION ~~~

~~~ YOU WON'T BE DISAPPOINTED ~~~

Our Hours of Operation at our Flagship Shop are:
9:30am to 5:30pm daily except Thanksgiving & Christmas Days

PLEASE REMEMBER to wear a mask and sanitize your hands upon entry.
We want us all to be as safe as is possible.


The Annex to Rablogan Castle
4919 Main Street, Manchester Center, VT

Our Manchester, VT location has been relabeled
It is our Outlet now

DURING NOVEMBER:
Open Friday, Saturday & Sunday - 10:00am to 4:00pm
Closed Monday, Tuesday, Wednesday & Thursday




"The Cidsin"



From our Kitchen to yours

Salmon, Smokies, Haddock, Kippers,
Cheese, Groceries,Candy
ALL imported from Scotland

And so much more

Frozen Food, Bakery,
Groceries & Sweeties
Product & Price List

IT'S HERE

The long awaited
NEW RELEASE
from the amazing
Internationally Renowned
Singer/Songwriter &
Multi-talented Musician

Dan Houghton


"Borderpipe Personality Disorder"

Order your copy now
$20 plus S&H

"The Aodach"

For your wardrobe

Special Weave Tartans
available now

US Coast Guard,
Wilson Muted
Culloden 1746
Aberdeen District
Rablogan Geamhradh
Rablogan Earrach
Rablogan Samhradh
Rablogan Raidh




BREAKING NEWS!!

There is a new HOG in town

"Rablogan An Torc"

Mask Up with Style

TARTAN FACE MASK
For adults & Children

From $19.95 ea + S & H

Promote our heritage,
Support good practice!
Rablogan of Scotland & Gordon Castle Candles



Bring the scents of the Highlands or Castle Gordon Walled Garden into your home


Planning a wedding, don't forget us?
In Vermont or Scotland, we will help you put together an event to remember

Highlandwear, Formal to Casual & Rentals too! Favours, Platters & Haggis, we'll do!
Always look for the Saltire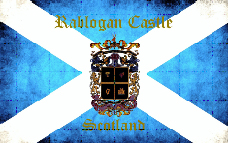 flying proudly on the building