A message from Robert & Julie

HAPPY NEW YEAR AND THE VERY BEST FOR 2022
Hello, Everyone,
Firstly, we wish to thank each and everyone of you for your continued support during yet another extraordinary year. 2021 continued the challenges first thrown at us in 2020. It has most definitely been a challenge in so many ways. Without your support, we would could not have successfully negotiated the turbulent seas. THANK YOU!
Despite everything, our new home at 5187 VT Rt 7A in Arlington has proven to be one of the best decisions that we have ever made. You, our customers and friends, have expressed your appreciation for the more spacious layout, the expended offerings, the single level shopping experience and most of all for the more than ample parking and easy access off Route 7A - no traffic jams or chaos here.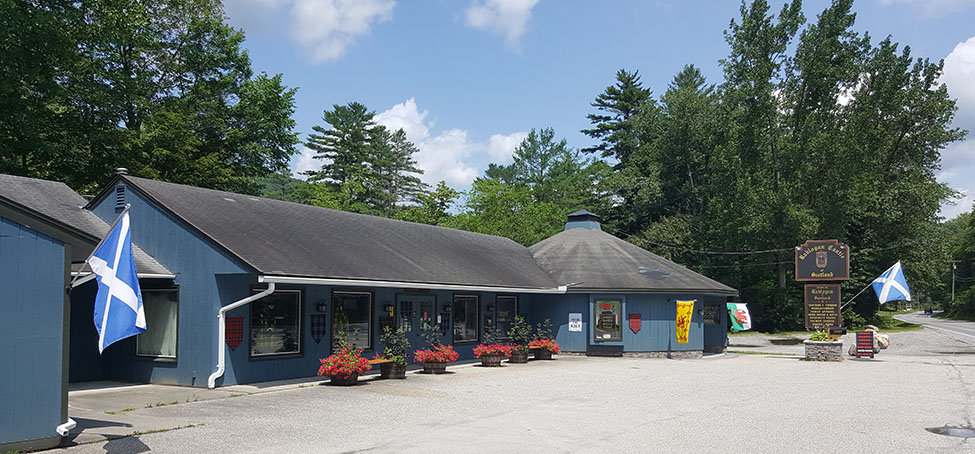 During the year, we have done what we have been able to improve even further your shopping experience. We are looking forward to continuing to expand upon these efforts during the year ahead.
With 2022 upon us and as we all do our best to regain some form of normality in our daily lives, we want you to know that at Rablogan, one thing has never changed and never will "our dedication to you, our customers and friends". It is our determined intention to pursue our goal of establishing Rablogan Castle of Scotland in Arlington, Vermont as a center of Scottish experience and culture and a destination for all whether you are local or visiting. As always, we recognize our Celtic brothers and sisters by offering a range of product for them too..
Again, our new home already offers so much. However, there is more coming ie 2022. Watch your e-mail inbox, our website and our Facebook and Instagram sites for announcements as the year progresses.
So, when you have a chance, please drop by, say "Hi" and explore our ever-changing facility.
Finally, we wish you and yours a very Happy and Healthy New Year and all the very best for 2022
Slàinte,

Robert & Julie